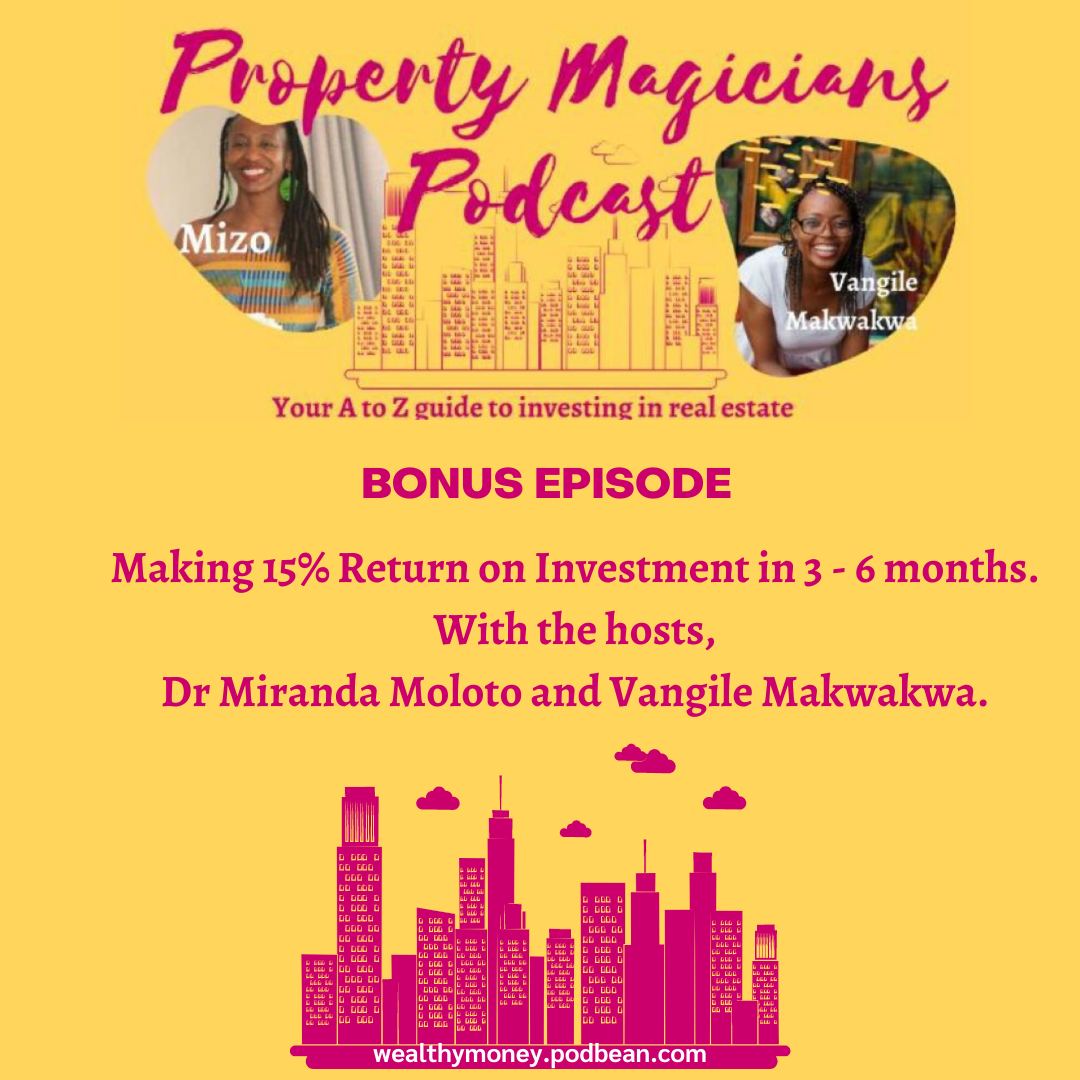 Today's episode is a bonus episode and is a replay of a webinar we did last week; talking about the next deal for the Wealthy Ones Property Stokvel.
The first property investment, we made as a stokvel was very different - we made an investment into Bizzhouse's Villa Lisa property at 15% pa.
The next deal we are currently fundraising for is a flip, where the investor is looking for money to renovate a not so nice property and sell it at a profit. We will loan them the money and make 15% ROI in 3 months. We have until January 6th, 2022 to raise the funds to invest in this deal.
In this episode we covered the following:
The vision of the Wealthy Ones Property Stokvel

How the stokvel works and how to join on the Stokfella app

How to join if you're based outside Southern Africa

The deal we are going to invest in - how it works and what it is

Answering investor questions, some of which you may also have
Click play to this episode and please share it far and wide.
Watch the class on YouTube: https://youtu.be/NPdsYS4FbX8
Watch the video interview with the investor: https://youtu.be/zM_wHBbr1vs
PS: If you are based in these 4 countries: South Africa, Namibia, Lesotho or Swaziland:
Please go to Google Play or iTunes to download the Stokfella app and join as a member and then search for the Wealthy Ones Property Stokvel and request to join as a member.
PPS: If you are based outside of these 4 countries, listen to the podcast to learn how to join.