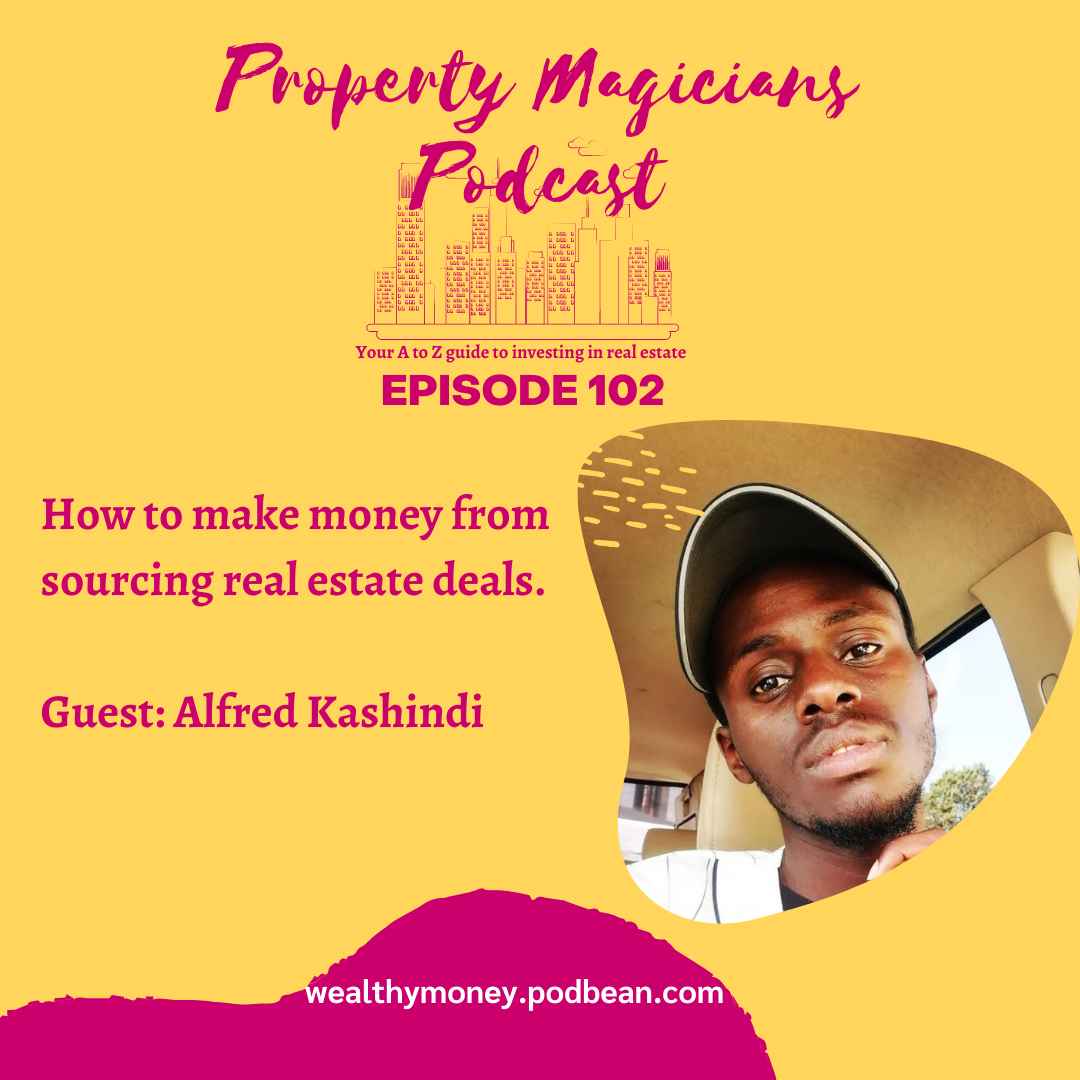 In this week's Property Magicians episode we interview Alfred Kashindi, a 21-year-old property investor living with his grandmother in Soweto, South Africa.
Alfred is originally from Congo, his mom and dad came to South Africa when he was 5, as a refugee.
Alfred decided in grade 7 that he would never seek validation outside of himself and in grade 11, he started asking himself what he wanted to become and learned that he was not afraid to take risks.
In 2018, he started writing a book on what he would do if he had US$1 million and wrote 100 things. He named 100 ways to make a million dollars and then decided he was going to do each of them and see which one of these things resonates with him.
In 2019, he started realizing he was building a mindset and started reading "Rich Dad, Poor Dad" and focused on working on his money mindset. 
He also attended a Robert Kiyosaki seminar, where he met Toni Ninkovic (episode 57), who later became his mentor.
Toni then taught him how to source deals; he started negotiating deals for investors and making money that way. 
His first deal was in Pretoria after speaking to 67 agents!
He made R8,000 (US$496) in his first deal and then made R150,000 (US$9,293) in 4 months from sourcing.
This is another incredible podcast episode. 
Press play to listen to this episode and share it far and wide.
PS: We launched a Property Stokvel and are currently fundraising for the next Property deal on January 6th, 2022. The deal is a flip and also has a 15% ROI and will be hosting a webinar on December 2nd, 2021 at 6 PM South African Time/ 11 AM EST.
If this podcast is resonating with you and you want to be part of the stokvel, then we want to invite you to join the stokvel at this link: wealthy-money,com/stokvel