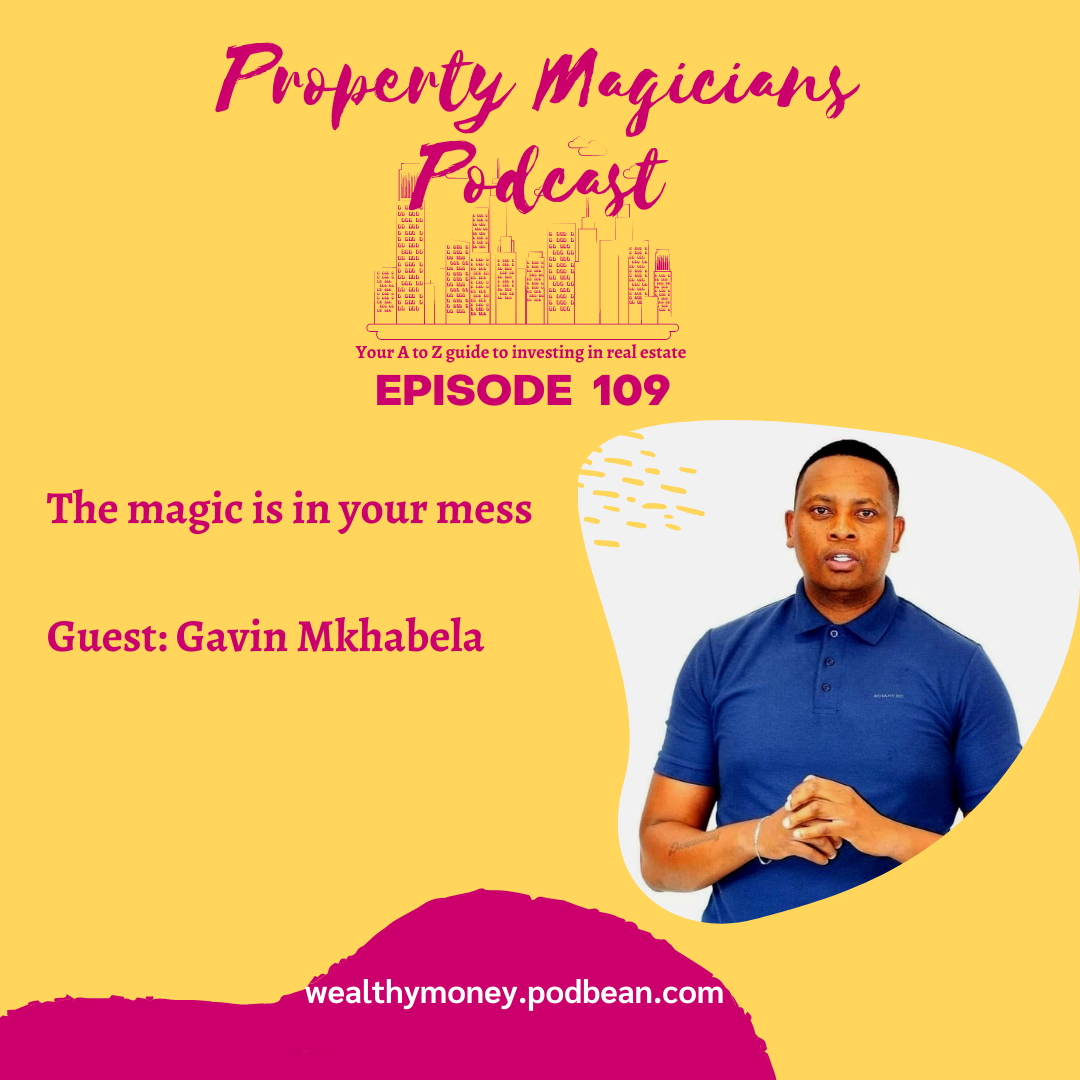 In this week's podcast episode we interview Gavin Mkhabela who grew up in the North West with his great grandmother. In 1992 he went to live with his mom in Alexandra, Johannesburg. He then studied accounting at Wits Tech but didn't finish because he went to work.
He worked for the bank in the homeloans department and moved into the property finance department, where he worked as an analyst to the deal maker. In the podcast he shares how his not good enough wound stopped him from taking up a mentoring opportunity to learn more about putting together property deals.
Even though he was working at the bank, he didn't think of property investing. He was more concerned with a roof over his head and having his own bedroom. 
He got into debt in his first year of working at the bank in 2004 after signing a lease agreement for someone he was dating; the lease agreement was double his mortgage. This debt then snowballed, he got into more debt to keep afloat, and he soon found himself in even more debt.
By 2011 he was so stressed and panicked about debt that he ended up resigning from his job. He started a cleaning business and decided to make cleaning sexy and brought in a business partner. That business eventually fell apart and found himself over indebted and blacklisted.
The only job he could get was to be a financial advisor, which was commission only.  He started advising people on property. He met a client who was struggling financially, and had a house and 2 back rooms and a garage. He then advised this client to rent out the rooms and the garage and he started making R13,000 a month. 
Word then spread and he got more clients and he found himself teaching people about property and soon changed his life and his finances.
Tune in to learn more.