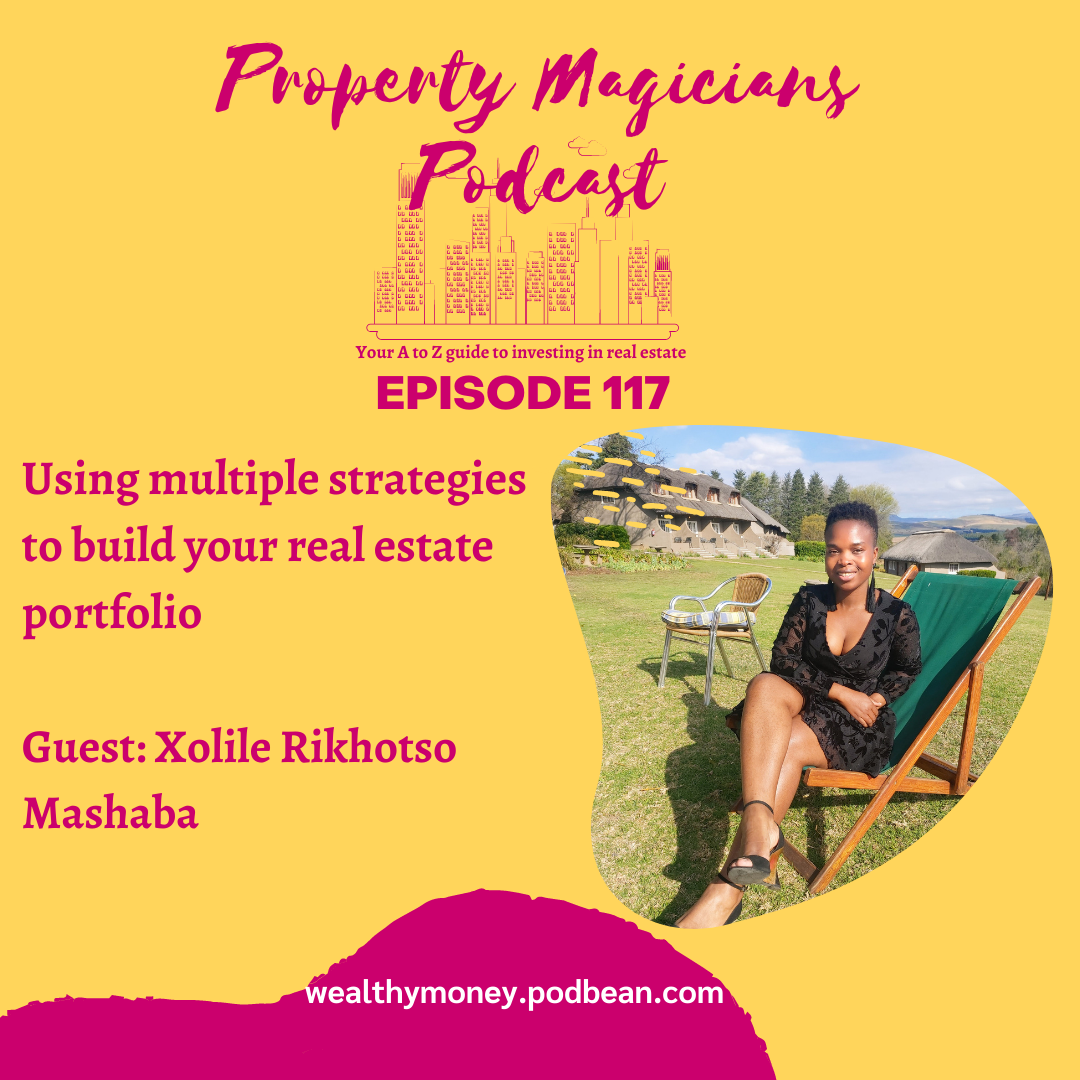 In this week's episode of the Property Magicians Podcast, we talk to Xolile Rikhotso Mashaba. Xolile is a mother of 3 and a wife. She studied Electrical Engineering at college and is currently studying HR Management at a college. She is a qualified underground Electrician by profession and a property investor. 
Xoli wasn't thinking about real estate investing when she started her real estate journey. She and her husband were looking for a place to live and her father in law sold them a 2 bedroom property he was building in the township in Emalahleni (Witbank).
After a while they decided to move to the suburbs and converted the property into a 10 unit multi-let and rented each of the units for R1,500 (US$93) per month. They are now in the process of renovating that property and increasing the rent to R2,500 (US$155) a month.
After buying the house in the suburbs, they bought another house using a rent to buy strategy, they paid off the house in 5 years. They rented out the main house to Xoli's brothers at market price and the outside apartment to a tenant.
Xoli started following real estate investors online and started learning more about building a real estate portfolio, she then bought 2 pieces of land and another house.
They renovated the house into 7 studio units, each with its own separate entrance and they are in the process of building 20 apartments on one piece of land and 5 two-bedroom units on the other piece of land.
This is another incredible episode.
Tune in!