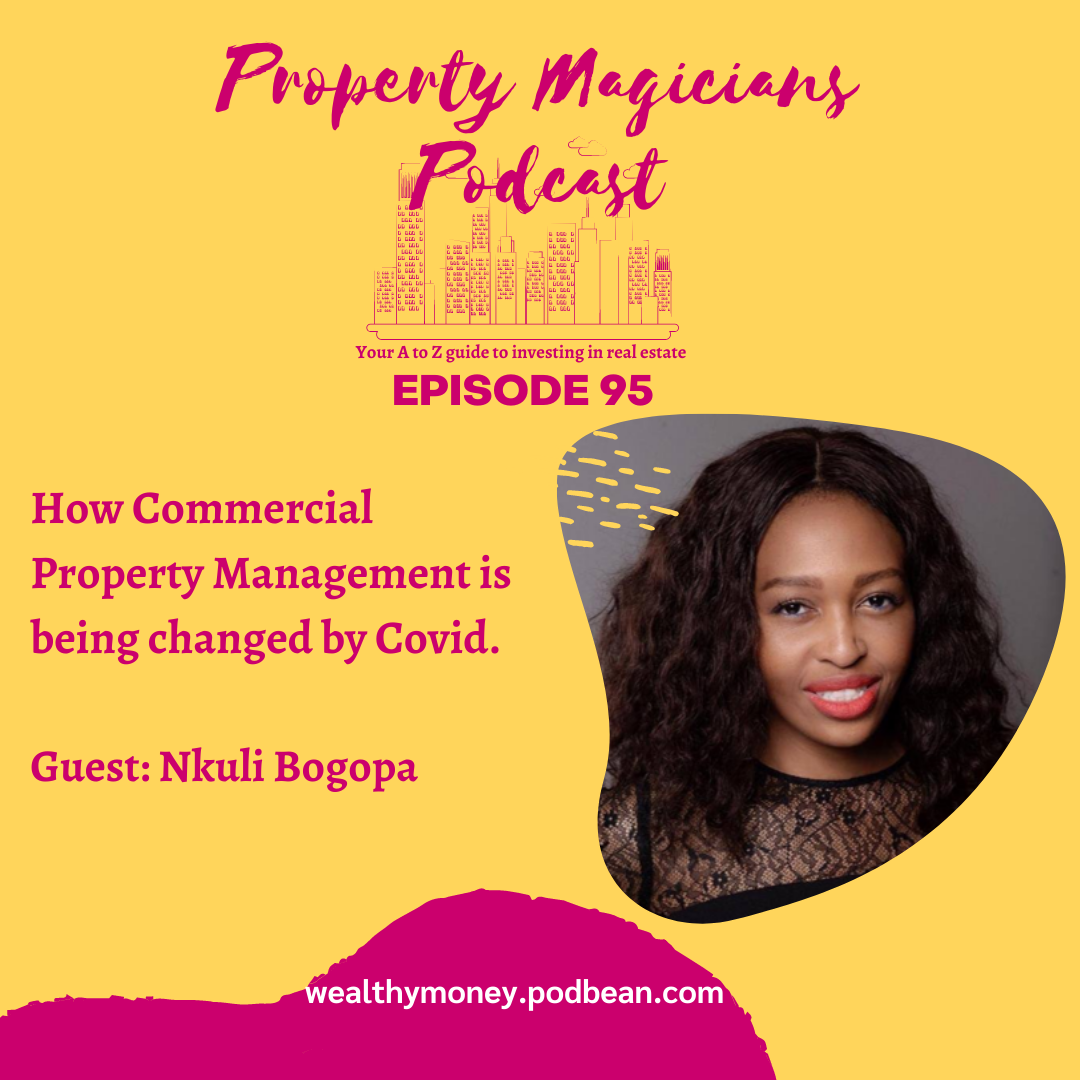 In this podcast episode, we talk to Nkuli Bogopa, the COO Broll Property Management, Africa's leading real estate company. 
She is the immediate past Vice-President of the Black Business Council (BBC) and Founding member of the BBC's Women's Alliance and immediate past President South African Institute of Black Property Practitioners (SAIBPP).
She is also the Technical Committee Member for the Property Sector Charter Council and is responsible for the policy formulation and Property Sector Codes.
Nkuli started her journey in property management 20 years ago when she was interviewed by Drum Magazine for her work as an architect working on Melrose Arch; during the interview, she realized something was missing and that she wanted to know what happens to the people after they move into the building. 
Luckily, she had a mentor who worked in the property sector and he was able to guide her into corporate real estate management. 
In this podcast, Nkuli shares how we are affected by the walls around us, whether consciously or unconsciously, we are emotionally impacted by the spaces we occupy. 
She explains the importance of working with a property management company and why developers hire property management companies at the development stage and how that can help a developer secure bank funding.
We also learn how Covid has changed the funding process in the commercial property sector - banks are slower in terms of approvals so developments stall and it's created uncertainty in the industry and how property management companies have had to be agile and innovative in order to create new income streams.
In this podcast, Nkuli also shared the impact of the July riots in South Africa on the commercial property industry and how property management companies responded to the riots.
You're in for an amazing podcast.
Click play to listen and leave us a comment in the comments section below.