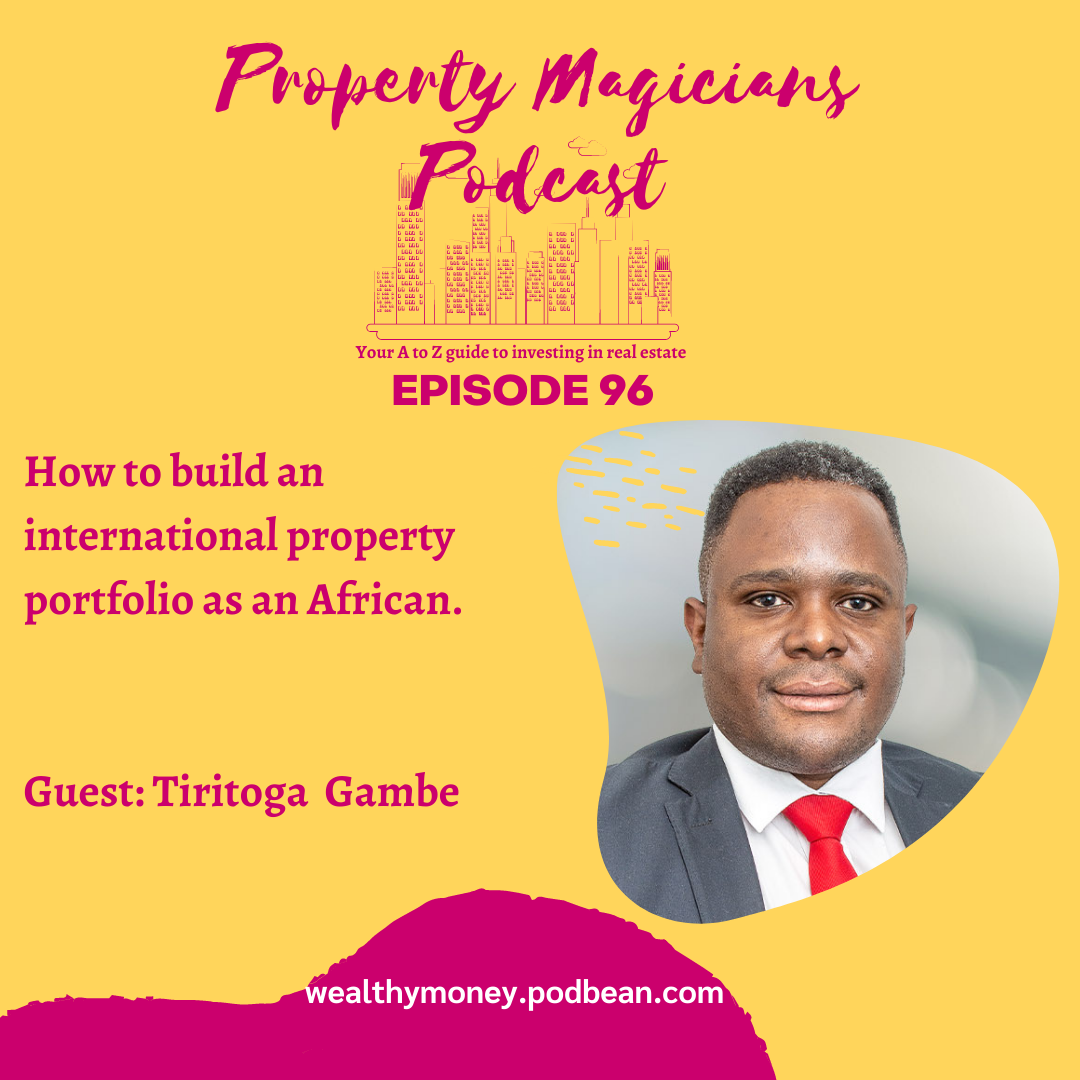 In this week's podcast, we chat to Tiritoga (Tiri) Gambe who lives in Zimbabwe and defines himself as a student of wealth. 
He learned about property and wealth creation from his dad who put the first home they had in a trust, so he has always been a property owner (since age 3).
Tiri is a wealth manager with Carrick wealth and he focuses on helping people figure out their behavioural biases so they can identify their own money behaviour and build wealth.
We brought Tiri onto the podcast because he helps people get properties in various countries like Europe (UK, France, Portugal), Mauritius and the Caribbean (Grenada and St Lucia) so they can diversify their property portfolio and get a second passport.
In this podcast we Tiri explains the advantages of currency arbitrage and how once you have a property in the UK, it's so much easier to use that property to get other properties internationally.
We also learned that anyone can own a property in the UK, depending on your source of income - if you have an income of 25,000 - 30,000 pounds (salary slip from anywhere in the world).
You can get a 50 - 65% mortgage from banks if you are buying a buy-to-let property. 
Tiri also answers some important questions with regards to building an international property portfolio:
 What are the ways of using the ailing South African Rand (ZAR) to buy properties beyond our borders?

Give us an example of what ZAR can buy in the UK

Tax implications of buying property in various parts of the world and how best to deal with those
This is another jam-packed episode, get your pen and paper because you are in for a treat.
Click play to listen to episode 96 and leave us a comment in the comments section below.